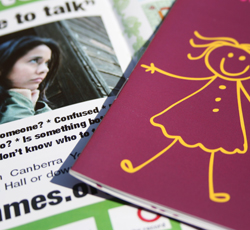 Here at Avon Printing Services we fully understand the tight budget restraints of Schools and Charities, especially in these tough economic times, which is why we offer reduced pricing and carefully put together guidelines when working on projects with such organisations. We'll take your ideas and requirements and submit a proposal that will achieve your goal while remaining practical, cost effective and professional looking.
We currently work with several schools and charities producing programmes, newsletters, stationery, posters, tickets and much, much more, all within budget and without compromising on quality or service. We'll even come to you to discuss and help find the best print solution.
Contact Sam, Pete or Andy today and get your project up and running.
Programme Printing, A5 16pp self cover, printed in four colours throughout on to 130gsm Gloss Art. Trimmed, folded and saddle stitched. Boxed & labelled….1000 copies.
(price quoted are based on print ready artwork supplied to us as a hi res PDF, and exclude VAT and any delivery charges)